Insights from the Global Workplace Forum
On June 25-29, 2019 a Global Workplace Forum took place in Manila/Philippines that represented a significant stride forward for the faith-at-work movement. 900 participants from 110 countries, 65% of which were Christians whose primary place of work is outside of churches or ministry organizations, gathered with three goals: 1) to energize the global workplace movement, 2) to equip participants with the right tools and resources, and 3) to engage the global church in workplace ministry. This seminar will reflect the continuing process and evaluate global results.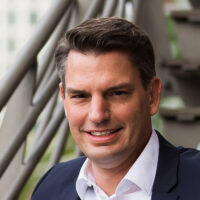 Timo Plutschinski, an evangelical theologian, is Director of the World Evangelical Alliance's Business Coalition and member of the Wider WEA Leadership. He also serves as Pastor of a Baptist Church in Hamburg and as a fellow at the Olivet Institute for Global Strategic Studies. In addition, he is a partner of MIC Corporate Finances and MIC Ventures, which provides, inter alia, a global M&A platform. Timo is Advisory Board member of the Christian Economic Forum and has received the "Hope and a Future Award" in 2018. He lives with his wife and their two daughters in Hamburg, Germany and has published two books in German language about "Faith in Daily Business Life" and "Political Responsibility of Christians".