The Church and the Sexualized Culture
Increasingly across Europe, biblical sexual morality is seen not just as old-fashioned, but as oppressive and even immoral. We will consider this cultural context and discuss what it looks like to be faithful disciples and witnesses within it. That will involve learning from how we have failed to do this in the past, while growing in our conviction that God's word really does reveal a better story.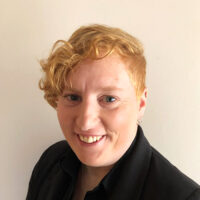 Anne is based in Newcastle UK, is one of the leaders of Living Out, heads up mission at her local church and is a trustee and speaker with True Freedom Trust. She has a Philosophy degree from University College London and is studying for an MA in Contemporary Missiology at Redcliffe College. She speaks nationally and internationally on the subject of biblical sexuality and shares her own story as a same-sex attracted Christian. Anne loves to help others know life in all its fullness in Jesus. She is happily single and loves Christian community, books, and playing her ukulele.