A Culturally Relevant Public Articulation of the Gospel
We are called to proclaim the Gospel publicly – not just because this form of evangelism works – but more fundamentally because it is biblical! But how can we do it in an increasingly secularized context where there are few believers to work with? And what has the pandemic taught us about public evangelism?
We will start by looking together at biblical principles that are foundational to the public articulation of the Gospel, before thinking about how we can put this into practice in our own cultural context, both online and in person, and especially in light of the pandemic.
To download the
Mission Week Planning Guide please click here.
If you would like more information or be kept up to date with news and resources from student missions around Europe,
please visit the Feuer website.
To sign up for their mailing list, please request that by sending a message
here.
You can also visit Michael Ots' personal website
here
.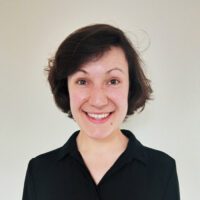 Léa Köves is a Christian apologist based in France. She is Chief Editor of imagoDei, a multimedia platform reflecting on the interactions between culture, the arts and beliefs. She studied Theology and Apologetics at Oxford, where she completed the Certificate in Theological Studies at Wycliffe Hall and the program of OCCA, the Oxford Centre for Christian Apologetics. She now continues at the Faculté de Théologie Évangélique of Vaux-sur-Seine near Paris.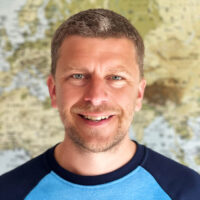 Michael Ots is an evangelist working predominantly with university student groups around Europe. He has spoken at over 100 mission weeks in more than 20 countries. He is also the author of three evangelistic books, the first of which, "What kind of God?", has been translated into several European languages. He is the field director of FEUER, a network of evangelists committed to the public proclamation of the Gospel in the universities of Europe. He is also part of the IFES Europe extended regional team. He is based in England and married to Rebecca.