ART: The Language of the European Soul
Tim Keller said, "The church needs artists because without art we cannot reach the world."

Why? Because artists speak a powerful language that unlocks the soul, the language of art. From the moment of Creation, continuing throughout the New Testament and into the early church, artists have served the Lord with their gifts. Art is the language of imagination, values, creativity, experience, and emotions. Artists are especially created with the capacity and calling to speak to hearts.

This multiplex will include examples of the best practices of a variety of artists whose creativity speaks to the soul of society in the name of the Lord Jesus.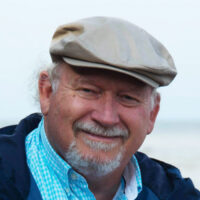 Charles David Kelley is Latvian-American, a citizen of both countries. He serves as the LausanneARTS Coordinator for Europe. Born in Los Angeles, he has lived in Oregon since 1980. His professional training is in Bible, theology and missiology. Before founding Bridge Builders International in 1994, an international ministry that focuses on the Baltics, Charles served in pastoral ministry in California, Texas, and Oregon for 21 years. He is chairman of BBI's Latvian affiliates, "Partners" and "Eagle's Wings Camp." He co-founded the Baltic Pastoral Institute in Riga and founded the Imago Dei Artists Network, which ministers to artists and musicians in Estonia, Latvia, and Lithuania. He co-leads the European Christian Artists Network (ELF) and is a member of the Arts Plus Roundtable and the Arts Centre Group in London. Charles is an author, pianist and painter. He lives in Latvia 4-5 months per year. He has been married to Nancy for 44 years and has four grown children and nine grandchildren.