The Decolonizing Mission seminar focuses on the influence of Majority World missionaries on ministry in Europe.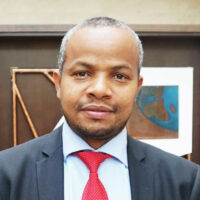 Lemma Desta was born in Southern Ethiopia. He was baptized in an Ethiopian Orthodox Church and brought up in the Ethiopian Evangelical (Lutheran) church, Mekane Yesus. He studied theology in Ethiopia and Norway and earned an additional master degree in Comparative and International Education, from the University of Oslo. Lemma worked as instructor and dean of studies at the Hossana Seminary in Ethiopia and is currently serving as coordinator for the Multicultural Network at the Christian council of Norway. He has been a member of the Executive Committee (2014-2017) and moderator for the Churches Commission for Migrants in Europe (2017-2020). Additionally, he is involved in advocacy for human rights and good governance in Ethiopia. Lemma lives close to Oslo together with his wife and two sons and enjoys jogging or taking long walks while listening to a podcast, music, or praying.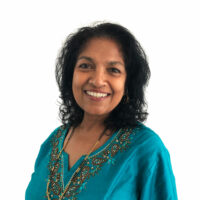 Usha Reifsnider is a British South Asian Christ-follower from a Hindu background. She and her American husband Matt have served as mission partners working with migrants, refugees, and diaspora for over three decades. Usha's research interests are in the intersection of cultural anthropology and practical theology.
Her various roles in ministry include serving as a director with the Centre for Missionaries from the Majority World (CMMW), training churches and para-church agencies on mission to, through, from, and with diaspora people groups. Usha also teaches a module on philosophical frameworks and ethics at the postgraduate level at Waverley Abbey College.
Usha and Matt have two adult married children and two recently adopted teenage 'grandlads'.