Dynamic Gospel in the Marketplace
Three Christian perspectives on living out the dynamic Gospel in the marketplace in a new Europe.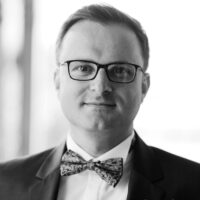 Cristian Balaceanu is a Romanian business professional with over 15 years of experience in entrepreneurship, business development and leadership in information technology. Through his work at Romteca, an agency for business development that he founded in 2014, Cristian is helping individuals and organizations to create meaningful business connections, one at a time. Cristian is a connector-leader whose passion is to provide leadership that helps others connect to themselves, their community and ultimately their unique God-given purpose. Cristian holds a Bachelor's degree in Engineering from the University of Hanover, a Postgraduate Leadership Degree from Moody Theological Seminary in Chicago and a Postgraduate Degree in Business Administration from the Open University (UK).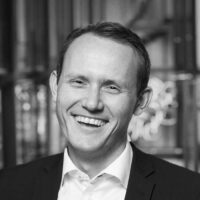 Andreas Bomann-Larsen is a fund manager and partner in the investment organization CARN Capital in Norway, which he founded in 2013. He has worked within the investment industry for the past 17 years. He is also the founder of the Prospera Foundation.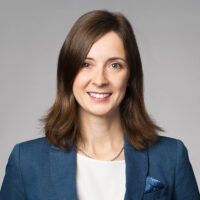 Paulina Krol is from Poland and works as Head of People and Operations at an expanding IT startup, NoFluffJobs, which challenges the status quo of recruitment processes and aims at setting transparency, honesty and respect as the new standards in Poland and the CEE region. She strives to impact the company culture with Kingdom principles. Earlier, she contributed to restoring trust in the capital markets, being a financial risk management consultant with Chatham Financial. For years she has been volunteering with IFES Graduates, Generosity Path, Stowarzyszenie DEOrecordings, the local church and others to deepen their understanding of the work and faith connection and leadership development. She enjoys snowboarding, singing and has recently started birdwatching.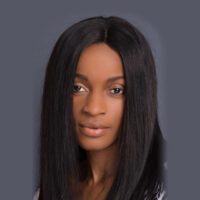 Before studying theology at Ridley Hall Theological College, Cambridge, Reverend Kina Robertshaw worked in the fashion industry and was involved in several entrepreneurial ventures. Reverend Kina holds a Master's degree in Theology, Ministry and Mission, which included research on Christian Entrepreneurship. Her research led her to undertake interviews with 50 Christian entrepreneurs in the UK. This work became the subject of a published book she co-authored with Richard Higginson, "A Voice to be Heard: Christian Entrepreneurs Living out their Faith".
She is the host of Conversation with Christian Entrepreneurs as well as host of a series of conversations "from a Christian perspective on social and racial injustice and the church" in the Hereford Diocese, England.