Fostering a Disciple-Making Culture
Making disciples is meant to be the fuel that feeds and grows the church, but many Christians consider being a disciple, let alone making them, optional. This session sparks the fuel with God's Word and inspirational examples in order to reignite Christ's passion in us to grow others to become like Him.

We would like to recommend the book 'Building a Discipling Culture' by Mike Breen of 3DM Ministries, from which a number of the practical tools mentioned in this talk are from.

We believe a disciple-making culture is key to the renewal of Europe. If you would like to join us in shaping a shared culture of spiritual growth across the continent, please give your name and email below and we'll look forward to you being a part of an ongoing movement of hybrid gatherings, mutual learning as well as shared experience and support of one another in the future as we make disciples of all European nations.
Join the Lausanne Europe disciple-making network!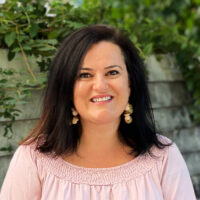 Diana "DU" Anton lives in Bucharest, Romania, where she and her husband Bogdan serve as missionaries with Josiah Venture, training youth leaders in how to make disciples in this generation. She also leads Lifesprings International, a ministry for women worldwide, focused on connecting, preparing and encouraging women to impact their communities with the love of God. She grew up in communist Romania in a Christian family, from which she got a strong foundation in faith. But her call to full-time ministry was received after she graduated from university and got her licence as a psychologist. She left it all behind to follow her Master and she has no regrets. She got her M.A. from Fuller Theological Seminary and has since received other certificates in adult education and formation. When she relaxes, Diana loves to go on long walks or restore old wood.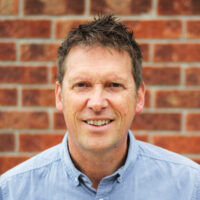 Mike Betts leads Relational Mission, a network of churches which is part of the global Newfrontiers family. He is the author of From the Inside Out, Relational Mission: A Way of Life, and The Prayers of Many. Mike is passionate about the church enjoying its inheritance in Christ, involving church planting, Gospel expansion, corporate prayer, and seeing the next generation grow into all that God has for them. Relational Mission works predominantly in the UK and mainland Europe, but also with growing connections across the world, particularly in the Middle East. Its network includes some 70 churches of which 30 are church-plant and pioneering situations. Mike is married to Sue, and they live in Lowestoft, Suffolk, UK.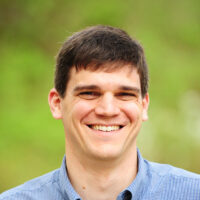 Jay was born and grew up in the Pacific Northwest of the USA. He has always been drawn to innovation, development and teaching. He has an MA in education and further qualifications for adult learning. He and his family have lived in Berlin, Germany since 2001. He has served in education, community and leadership development, church planting, international project supervision and consulting. Jay also contributes to professional and organizational development needs for non-profit groups and businesses. He enjoys sport, good jokes, great conversations and fun food.