Dynamic Gospel: How the Dynamic Gospel Came to Europe
Beginning in Acts 16 on the first night, which will set the frame for our expositions we will see how the Gospel impacted Europe from the beginning. Then we will look at the history of the church and see how lessons of the past can inspire us to reach Europe today.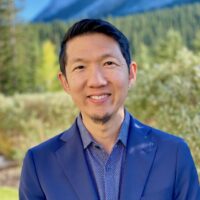 Michael Young-Suk Oh is global executive director / CEO of the Lausanne Movement.
Michael is of Korean descent, born in America. Michael received his BA, MS, and PhD degrees at the University of Pennsylvania. He also completed an MDiv at Trinity Evangelical Divinity School as well as an MA in regional studies, East Asia, at Harvard University.
Michael, his wife Pearl, and their five children served as missionaries in Nagoya, Japan from 2004 to 2016. In January 2004, he founded a ministry called Christ Bible Institute (CBI), which includes Christ Bible Seminary, the Heart & Soul Cafe, and a church-planting ministry. He currently serves as chairman of the board of directors for CBI and chancellor of Christ Bible Seminary.
Michael's first involvement with the Lausanne Movement was at the 2004 Forum for World Evangelization. Then in 2006 Michael served on the younger leaders planning team for the 2006 Lausanne Younger Leaders Gathering, where he also gave the keynote address. In 2007 he joined the Lausanne Board of Directors as its youngest member. He has served as global executive director / CEO since March 2013.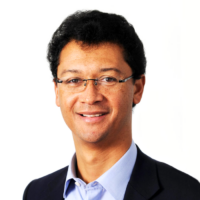 A former partner at PwC and EY, Steve heads up LICC's work with Christians whose primary frontline is their job. His mission is to help Christians go into their workplaces inspired and equipped to serve Christ where they are – from recent grads to CEOs, and from shop floors to open-plan (or home!) offices. Steve is married to Emma and they have two daughters. In his leisure time, he enjoys cycling, golf, travel, and piloting aircraft.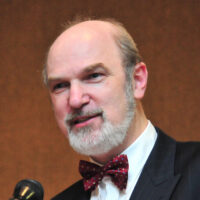 Archbishop Prof. Dr. theol. Dr. phil. Thomas Schirrmacher, PhD, DD, (born 1960) is Secretary General of the World Evangelical Alliance, which represents Protestant churches belonging to 143 National Evangelical Alliances with altogether 600 million members. Before he served WEA in different leadership roles the last two decades, the latest being the Associate Secretary General for Theological Concerns and Intrafaith and Interfaith Relations. He has been ordained and consecrated in Anglican tradition and is archbishop of the Communio Messianica.
Schirrmacher earned four doctorates in ecumenical theology, in cultural anthropology, in ethics, and in the sociology of religion and received honorary doctorates from the USA and India. He has authored and edited 102 books, which have been translated into 18 languages.
In his honorary position as President of the International Council of the International Society for Human Rights (Frankfurt) and Co-President of Religions for Peace (New York) and as extraordinary professor of the sociology of religion at the state University of the West in Timisoara (Romania) and at the University of Oxford (Regent's Park College), he belongs to the leading human rights experts worldwide.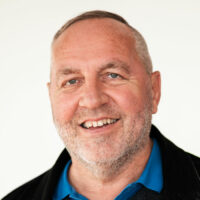 Roland Werner is a German evangelist, Bible translator, church-planter and professor of theology. He holds a Ph.D. in African Linguists and a Ph.D. in Theology. Together with his wife Elke he lives in Marburg and is also chairman of Lausanne Germany and of proChrist.