Dynamic Gospel: How the Dynamic Gospel is Impacting Europe Today
An extraordinary re-evangelisation of Europe is happening around us. Diaspora churches full of Majority World Christians can be found in towns and cities across Europe. National church planting platforms and movements are emerging. And the young are innovating mission and discipleship for the next generation.

During this evening, we will hear testimonies of the amazing things that God is doing in each of these three areas. David Yeghnazar and Niloofar will inspire us with stories of revival among the Persian diaspora in Europe. Øivind Augland, Josué Zamora, and Daniel Sæbjørnsen will challenge us to think about multiplication and reproduction through church planting. And Sarah Breuel and Sarah Foster will fire us up still more with stories of God's work among the younger generation. This is an evening you don't want to miss!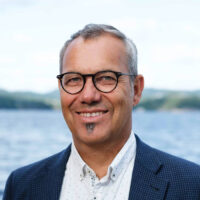 Øivind Augland has been a pastor and church planter within the Evangelical Lutheran Free Church of Norway for 30 years. He has led the national network for church planting in Norway for 10 years (SENT Norway) and is the founder of M4 Church Planting network in Europe. M4 is currently working in 15 European nations. Øivind has also initiated the NCPP (National Church Planting Process, see Nc2P.org) and Exponential Europe (Exponential.eu). He is the founder and co-owner of Xpand Norway and Persolog Norway. He is also a part of the international board of Xpand. Øivind's call in life is to bring unity and multiplication. Unity: To bring people from all nations, generations, denominations and ministries to work side-by-side in expanding the Kingdom (Nehemiah 3:1f). And multiplication: Train others that can train others in a life of Grace and Truth (2 Timothy 2:2). Øivind is married to Linda, with whom he has four children.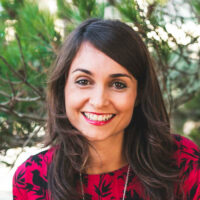 Sarah Breuel serves as the Director of Revive Europe and the Evangelism Training Coordinator for IFES Europe. She is included in Christianity Today's "33 under 33" list of leaders to watch and served as Chair of the Lausanne Younger Leaders Global Gathering 2016. Originally from Brazil and currently living in Rome, Sarah has worked for IFES in 4 national movements over the past 16 years (Brazil, Canada, Norway, and Italy) and currently works in the European region. She has a business degree, an MDiv from Regent College and has served globally in the Lausanne Board of Directors. Sarah is married to René. They have planted a vibrant church in Rome and have two sons, Pietro and Matteo.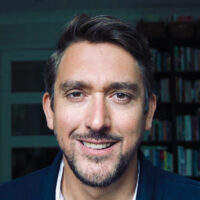 David has served with Elam Ministries for nearly 20 years and was appointed Executive Director in 2014. Native to Iran, David's family has been serving the Iranian church for three generations.
As a member of Elam's leadership team, David has been at the heart of Elam's efforts to train thousands of leaders for the church in Iran, print and deploy nearly 2 million Scriptures in Persian, plant churches all over the Iran region, serve thousands of poor and persecuted, and produce TV programs that are broadcast weekly into Iran and made available online.
David also spearheaded the development of Safar, a one-to-one discipleship tool to help believers walk alongside new believers as they take their first steps in the journey of faith (Safar.org). David co-wrote Iran 30, an informational prayer guide translated into multiple languages, used by Christians all over the world in praying for Iran (Iran30.org).
David is a national and international speaker and has appeared on Christian radio and television programs advocating for the persecuted church. He also currently serves on the boards of Bombay Teen Challenge and LeaderSource.