Human trafficking – How Can We Help?
Loida will introduce us to what human trafficking is and what the various forms of exploitation are that victims experience. She will also propose possible solutions to the problem of human trafficking.

Myrto will address our inability to think outside the stereotype of the "prostitute" that has been established in our societies for centuries and prevents us from engaging seriously with the problem of sex trafficking. By the examination of key texts, we will trace the Bible's resistance to this stereotype and how it re-educates its readers.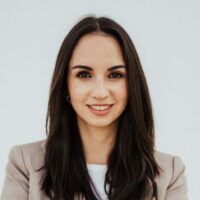 Loida Muñoz is a social educator, political scientist and National Director of the international organization "The A21 Campaign" in Spain. She holds a Bachelor's degree in Social Education from the University of Malaga (2010) and a Bachelor's degree in Political Science and Administration from the National University of Distance Education (UNED) (2019). During the last 15 years, Loida has developed social intervention projects, with special involvement in the area of women, children, and groups at risk of social exclusion. She is currently the National Director of "The A21 Campaign" (A21.org), which has 19 offices in 14 countries and carries out a deep and comprehensive work against the crime of human trafficking, intervening strategically through education, rescue, and restoration of victims.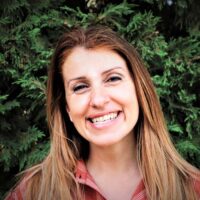 Myrto Theocharous, born and raised in Cyprus, is the author of Lexical Dependence and Intertextual Allusion in the Septuagint of the Twelve Prophets (T & T Clark) and contributor to the Central Eastern European Bible Commentary (Langham) in the book of Amos and Habakkuk. She did her PhD at the University of Cambridge in the area of the Old Testament and her current interests include the book of Deuteronomy. She serves as the professor of Hebrew and Old Testament at the Greek Bible College in Athens, Greece. She serves both the Greek and the Coptic church with her husband Riad Ibrahim Ghobrial between Athens and Cairo. Myrto has been active in anti-trafficking work for many years and is currently the President of New Life Ministries for victims of prostitution and sex-trafficking.