Integrity is a Personal Issue of Importance
Integrity begins with "me". Am I a person of integrity, correctness and doing right in my daily life? The Scriptures give us numerous recommendations and set standards for followers of Jesus Christ. Welcome to a seminar that focuses on our own character. We will talk about "Keep watch over yourself" (Acts 20:21).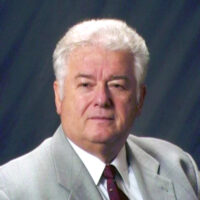 Manfred lives in Nova Scotia, Canada, with his wife Barbara, and they have two married sons and six grandchildren.
During the last 50 years he has had the privilege of visiting (for consultations or lectures or board meetings etc. ) over 450 theological training institutions and has published over 100 articles and books dealing with theology, biblical ministry, management, fundraising and institutional development around the theme, "As the theological/biblical seminary goes, so goes the church".
In 2016 he founded the organization called Re-Forma and now serves as President. The main purpose was to establish a succinct, easily understood set of ministry standards that could be applied to Christian leaders globally. Already close to 1000 groups (colleges, bible schools, mission training centers, internet leadership courses etc.) have signed up with Re-Forma. They all plan to follow the "35 outcomes or standards" Re-Forma has established.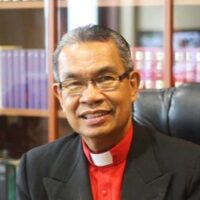 Efraim Tendero serves as Global Ambassador of the World Evangelical Alliance (WEA). He was appointed to this position upon completion of his service as its Secretary General/CEO.
For 22 years Efraim served as National Director of the Philippine Council of Evangelical Churches (PCEC) which helped grow from 7,000 to over 30,000 local churches. He was also President of the Philippine Relief and Development Services.
He initiated a number of national interfaith dialogues on national issues like climate change, anti-human trafficking, clean and honest elections, peace process, and poverty alleviation. He actively represented the Philippines in several interfaith dialogues in Asia, Europe, and the United Nations.
He is Chairman Emeritus of the Asian Theological Seminary (ATS), and continuing to serve as Board Member of the International Graduate School of Leadership (IGSL)and Vice Chairman of the Board of the Febias College of Bible (FCB).
He earned a Master of Divinity with focus on pastoral counseling from Trinity Evangelical Divinity School in the USA, graduating cum laude and was listed in the 1989 Who's Who Among Students in American Colleges and Universities. He received two honorary Doctor of Divinity degrees from ATS and FCB. and Doctor of Leadership degree from IGSL.
Bishop Efraim is married to Dr. Sierry Soriano-Tendero and are blessed with two sons, two daughters and two grandchildren.