Preaching with a Missional Aim
What if we preached to both Christians and non-Christians from the same sermon in our church services? In this seminar, we will be invited to consider an approach to preaching that bridges four common divides in evangelical sermons. We will be encouraged to speak to both believers and nonbelievers every Sunday by applying Christ-centered hermeneutics, apologetics and various forms of contextualization in our sermons. This is a seminar for anyone passionate about preaching the Bible to non-Christians in their culture while also equipping and edifying Christians in Europe today.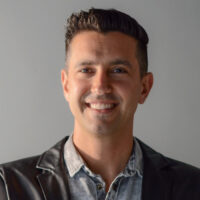 Hélder Favarin is the Global Youth and Young Adult Initiatives Director for Community Bible Study International. He's an evangelist, missionary and co-founding pastor of C29 Granada Church, Spain. He has a doctorate in preaching (Dmin.) from the Talbot School of Theology and a master's degree in biblical interpretation from the London School of Theology. Hélder speaks internationally in Spanish, Portuguese and English. He's part of the founding teams of RedTimoteo (a program for young evangelists in Spain) and the EYE (European Young Evangelists) Network. He's the author of the coming book "Expand: Preaching to both Christians and Non-Christians from the Same Sermon in Spain". Hélder was born in Brazil and has also lived in Mexico, England, Scotland and Spain (for 12 years); he holds an Italian nationality as well. Hélder is married to Ana and they have four children born in Granada, where they live.