Simple Church - Missionally Effective through Simplicity
Reducing the complexity of our churches can result in an intensified missional effectiveness. It is not only about modified structures or activities. It is mainly about a clarified community focus when it comes to considering the Great Commission. Does "simple church" mean a downsized church life? Does it mean a lacunary theology? Does it mean a leadershipless organization? Let's raise the curtain!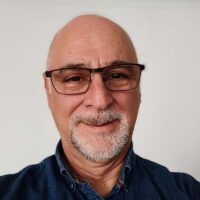 Charles Kridiotis was born in 1956 in London, of Greek Cypriot ancestry but grew up in Johannesburg, South Africa where he studied and worked as an architect.
After a God encounter, Charles left South Africa to study at Fuller Theological Seminary in Pasadena, USA, graduating with an M.A. in Intercultural Studies (1992). God directed him to Stockholm where he was involved in planting two churches (1992 and 1997). He also trained and mentored others in church planting and leadership. In the mid 2000's he went through a paradigm shift concerning mission and church. In 2016 he and two friends co-founded Catalyst Sweden to work towards a grass roots discipleship and simple church movement in Sweden. He is the author of "Simply Kingdom, Simple Church – multiplying disciples and churches." He now lives in Stockholm, Sweden, is married to Carolyn and they have four adult children and two grandchildren. His free time is spent with family and friends, playing golf and painting.