Tackling Today's Global Issues
The Sustainable Development Goals (SDGs) are a call to action for all countries to tackle today's global problems. Can the Bible, Christian faith and theological reflection be of help when working with the SDGs?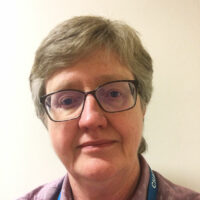 Sheryl Haw has spent over 30 years working together with communities around the world addressing relief, development and justice concerns. Her career includes being a nurse and midwife, Operations Director for Medair, Accountability Development Manager for HAP International, Lecturer at All Nations Christian College, 10 years as International Director of Micah Global (representing a merger between Micah Network and Micah Challenge). Sheryl is currently working as a hospital chaplain in Carlisle, both in an acute hospital and in mental healthcare, as well as continuing as an associate lecturer at All Nations Christian College. She was privileged to grow up in Zimbabwe surrounded by examples of amazing resilience that has inspired her persistent pursuit of justice for all.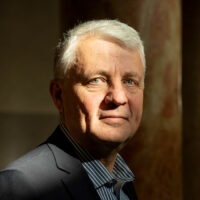 Dagfinn Høybråten has a broad background in public service in Norway and internationally and has extensive executive leadership experience from complex organizations cutting across sectors, fields of expertise, and cultures. He was twice Norway's Minister of Health, later Minister of Labor and Social Affairs, Member of Parliament, Vice President of Parliament and Party Leader for the Christian Democrats. Mr. Høybråten has held several executive positions in public administration such as Director General for Norway's National social security administration, CEO of Oppegård Municipality and Executive director in the Norwegian Association for Local Authorities. He has been a State secretary in the Ministry of Finance as well as a member of the Board of Governors for the Central Bank of Norway. Internationally, Mr. Høybråten served as Board member and later Board Chair of Gavi, the Vaccine Alliance. He currently serves as Member of the Board of International Advisors of Fudan Development Institute, Shanghai. In 2018 appointed by The Norwegian Parliament to lead the Truth and Reconciliation Commission on discrimination against Sami and Kven minorities. From March 2013 until March 2019 he was the Secretary General of the Nordic Council of Ministers, the official cooperation between the five Nordic countries. Since April 1, 2019 he has been the Secretary General of Norwegian Church Aid. He has authored several books.