Theological and Practical Relevance of Evangelicals within an Eastern Orthodox Context
This session will address the most prominent theological features of Eastern Orthodoxy in relation to Evangelicalism. The main thrust of the two expositions will be the practical aspect of the theological common ground and differences. The question we will try to answer is - what is the distinctive contribution of Evangelical witness within majority EO contexts, and how is that profiled within the wider theological, ecclesiological and practical interaction between the two confessions.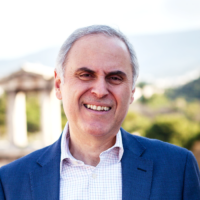 Panagiotis Kantartzis is the senior pastor of the First Greek Evangelical Church, a historic church in the center of Athens. He teaches as a guest professor on the course of Orthodox Theology at the Greek Biblical College. He recently published a book entitled A Christian's Pocket Guide to Eastern Orthodox Theology: An Evangelical Perspective. He is the coordinator of City to City Balkans and the founder of the Institute for the Study of Eastern Orthodox Christianity.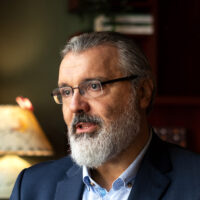 Kosta Milkov (MA, MSt, DPhil, Oxon) is a theologian, public speaker, essayist and writer. He has written numerous theological essays and articles, as well as publishing works of poetry and prose. Kosta completed his doctoral research at the University of Oxford, focusing on a seventh-century monk and theologian, Maximus the Confessor. He is currently the president of the Balkan Institute for Faith and Culture. Kosta is cofounder of a Christian publishing house and the award-winning Café Metanoia in Skopje, Macedonia. He is also a visiting lecturer in theology at the Evangelical Theological Seminary in Osijek, Croatia and is a guest lecturer at other theological institutions.