Understanding and Responding to Antisemitism
What is anti-semitism and how is it to be understood? How is it related to anti-Judaism and anti-Zionism, and other forms of racism and prejudice? This seminar examines the theological and historical roots of the increasing anti-semitism in Europe and how we can respond practically in friendship, witness, evangelism and advocacy for Jewish people.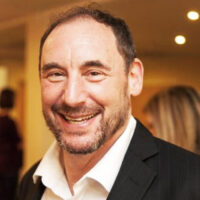 Richard is a Jewish disciple of Yeshua (Jesus) who serves as a Senior Researcher with Jews for Jesus and as an Associate Lecturer at All Nations Christian College in Hebrew Bible and Jewish Studies. He is married to Monica who is also a Jewish disciple of Jesus, and they have two children and three grandchildren. His PhD is published as "Mapping Messianic Jewish Theology". He blogs at "JewinthePew".