Every day, we will spend time studying Philippians together and praying through it for Europe. The Epistle is a thank you letter about partnering for the Gospel. It shows different aspects of partnership and is an encouragement to believers around the world to joyfully serve, and share the Good News with others despite pain, suffering, and difficult circumstances.
Philippi, the first city in Europe to hear the gospel, was a proud Roman colony - a city where the laws and privileges of Rome applied and the worship of emperor Caesar as Lord was required. The small community of believers there love and support Paul and he loves them back. They are distressed to hear that Paul is in prison. But he insists that God can make even bad things work for the furtherance of the gospel. So he prays for them and encourages them, from his own example, to live as citizens of God's gospel kingdom, even if it means suffering in Caesar's kingdom - as it did for Paul himself.
Paul challenges the young church in Philippi to live out their unity in Christ. What's the path to such an expression of unity? Humility, says Paul. The apostle calls his readers to follow Christ's radical and extraordinary humility. Because they were united with Christ, they should also imitate Christ. Such a Christ-like attitude will result in greater impact in the world–as they shine like stars–and is exemplified by two dear men: Timothy and Epaphroditus.
What is it that Paul found to be of surpassing value compared to his impressive resume? What kind of prize is worth leaving behind everything, even the good things? And even if Paul was right, could he not use words that were more gentle in describing his fellow believers? In this part of the letter Paul, recognizing the danger of false teaching that was compromising the sufficiency of grace, warns the Philippian believers against robbing the cross of its power.
We live in times of earthquakes as we witness our world shaking badly in various ways. The apostle Paul was no stranger to the land of earthquakes. In the final chapter of his Epistle to Philippians, he reminds the Philippians that experiencing peace and joy is possible even in the worst times. Therefore, he calls them to manifest their Christlike thinking while facing conflicts, adversity, and life difficulties. He also gives thanks for their generous partnering in his mission while giving them an example of contentment in ministry in every circumstance.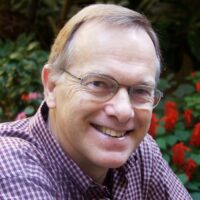 Christopher J. H. Wright (PhD, Cambridge) is the Global Ambassador for the Langham Partnership, providing literature, scholarships, and preaching training for pastors in Majority World churches and seminaries. He has written many books including commentaries on Deuteronomy, Jeremiah, Lamentations, and Ezekiel, The Mission of God, Cultivating the Fruit of the Spirit, Old Testament Ethics for the People of God, and Knowing Jesus Through the Old Testament. An ordained priest in the Church of England, Chris spent five years teaching the Old Testament at Union Biblical Seminary in India, and thirteen years as academic dean and then principal of All Nations Christian College, an international training center for cross-cultural mission in England. He was chair of the Lausanne Theology Working Group from 2005-2011 and the chief architect of The Cape Town Commitment from the Third Lausanne Congress, 2010.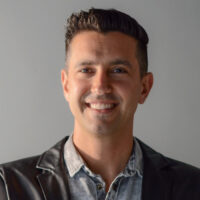 Hélder Favarin is the Global Youth and Young Adult Initiatives Director for Community Bible Study International. He's an evangelist, missionary and co-founding pastor of C29 Granada Church, Spain. He has a doctorate in preaching (Dmin.) from the Talbot School of Theology and a master's degree in biblical interpretation from the London School of Theology. Hélder speaks internationally in Spanish, Portuguese and English. He's part of the founding teams of RedTimoteo (a program for young evangelists in Spain) and the EYE (European Young Evangelists) Network. He's the author of the coming book "Expand: Preaching to both Christians and Non-Christians from the Same Sermon in Spain". Hélder was born in Brazil and has also lived in Mexico, England, Scotland and Spain (for 12 years); he holds an Italian nationality as well. Hélder is married to Ana and they have four children born in Granada, where they live.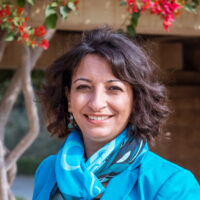 Anne E. Zaki was born in Cairo. She studied psychology and sociology at Calvin University in the USA. Then she earned a Master's in Social Psychology from the American University in Cairo. She returned to the USA, where she earned a Master of Divinity from Calvin Theological Seminary. During that time she married Rev. Naji Umran, and together they served churches in Cairo, Michigan (USA), and British Columbia, Canada.
Since 2013, she has been teaching courses on preaching, communication, psychology, worship, and spiritual formation at the Evangelical Theological Seminary in Cairo. Moreover, she is completing a PhD in Preaching at Fuller Theological Seminary in the USA.
Her areas of interest include travel, learning about the different cultural influences on the church worldwide, preaching renewal, creating new ministries, mentoring youth, administration, poetry, and music.
She is a mother of four sons: Jonathan, Sebastian, Emmanuel and Alexander.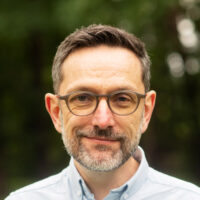 Adam Szumorek is a preacher, teacher, and writer. He studied preaching in Poland, Canada, USA and UK. He earned his master's degree in preaching from Lincoln Christian University in USA and his PhD from Spurgeon's College in London. Adam is a teaching pastor at TOMY Christian Fellowship in Tomaszów Mazowiecki in Poland. He works with Proem Ministries, where he is involved in educational and missional projects. His greatest passion is teaching how to communicate the Word of God faithfully to contemporary listeners. He also cooperates with Langham Preaching and Langham Literature writing books on homiletics, literary forms of the Bible, and discipleship resources. Considering all his life roles, his favourite one is simply being the child of God.