Learning From the Past - Facing the Future
We need fresh insights and perspectives from the European past in order to face our missional tasks in the future with wisdom and courage. Lindsay Brown identifies key lessons from our evangelical heritage, whereas Samuel Escobar and Os Guinness offer reflections on our Lausanne story. The session ends with Michael Oh introducing Lausanne 4 as a global polycentric process.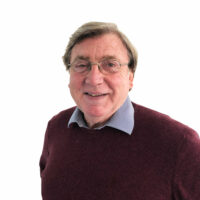 Lindsay Brown is a native of Wales. He studied European history (MA) in Oxford, and theology in Paris. He served as General Secretary of IFES (1991 -2007) and as the International Director of the Lausanne Movement (2008-2017). He's been involved in student ministry, with his wife Ann, for 40 years and is involved in the FEUER network of European University evangelists who are engaged in the public communication of the gospel in universities across the continent. He is the author of several books including "Shining Like Stars: The power of the gospel in the world universities", and "Into all the World: The missionary vision of Luther and Calvin".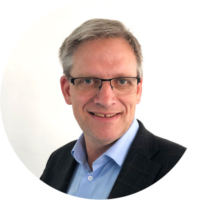 Lars Dahle served as Chair for Lausanne Europe 20/21. He is a theologian, educator, preacher, and apologist. Lars is Associate Professor in Systematic Theology and Christian Apologetics at NLA University College (Kristiansand, Norway) and serves as Executive Director of Damaris Norway, a project organization which resources Christians for the dual tasks of 'double listening' and apologetics. Since 2013, he has been Lausanne Catalyst for Media Engagement, with a global involvement in training and equipping evangelical leaders and communicators. Lars is the Founding Editor of the peer-reviewed Nordic apologetic journal Theofilos. He is married to Margunn Serigstad Dahle and enjoys movies, history, walking, and gardening.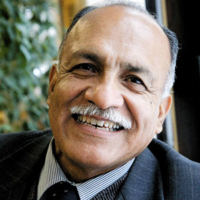 Born in Arequipa, Perú , Dr. Escobar graduated in Arts and Education from San Marcos University in Lima, and obtained a Ph.D.(Cum Laude) at the Complutense University, Madrid, Spain. From 1959 to 1985 he worked as a traveling secretary, evangelist and editor for the International Fellowship of Evangelical Students in Perú, Argentina, Brazil and Spain. From 1972-1975 he was the General Director of Inter Varsity Christian Fellowship in Canada. He was a founder of the Latin American Theological Fraternity and its President between 1970 and 1984, now President Emeritus. He was an active participant in several Evangelical Congresses, including Berlin 1966, CLADE I (Bogotá 1969), Lausanne (1974), Lausanne II in Manila (1989) and Lausanne III in Cape Town (2010). He was chairman of the Advisory Council for Lausanne III.
From 1985 to 2005 Dr. Escobar was the Thornley B. Wood Professor of Missiology at the Eastern Baptist Theological Seminary (now Palmer Theological Seminary) in Wynnewood, Pennsylvania and Adjunct Professor at Eastern University, St. Davids, Pennsylvania. He is now an Emeritus Professor of Palmer Theological Seminary. Since 1997 until his retirement he was also appointed Consultant for Theological Education by the Board of International Ministries of the American Baptist Churches and taught part of each year in Latin America and Spain. Until June 2019 he taught at the Facultad Protestante de Teología of the Spanish Baptist Union in Alcobendas (Madrid), Spain. Presently he keeps a preaching and lecturing ministry in Spain and abroad. From 1996 to 2004 he was President of the United Bible Societies, and from 1995 to 2003 he was President of the International Fellowship of Evangelical Students. In May 1997 he received an Honorary Doctor of Divinity degree from Mc Master University in Hamilton, Canada.
Dr. Escobar is an ordained Baptist minister since 1979. He lives now in Valencia, Spain.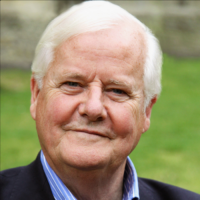 Os Guinness is an author and social critic. Born in China during World War 2, where his parents were medical missionaries, he was a witness to the climax of the Chinese revolution in 1949. He was educated in England, where he completed his undergraduate degree at the University of London and his D.Phil in Social Sciences from Oxford University. Os has written or edited more than thirty books, including The Call, Unspeakable, A Free People's Suicide, and The Global Public Square. His latest book, The Magna Carta of Humanity was published in 2021.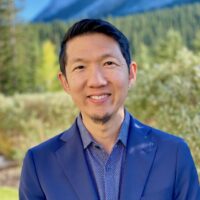 Michael Young-Suk Oh is global executive director / CEO of the Lausanne Movement.
Michael is of Korean descent, born in America. Michael received his BA, MS, and PhD degrees at the University of Pennsylvania. He also completed an MDiv at Trinity Evangelical Divinity School as well as an MA in regional studies, East Asia, at Harvard University.
Michael, his wife Pearl, and their five children served as missionaries in Nagoya, Japan from 2004 to 2016. In January 2004, he founded a ministry called Christ Bible Institute (CBI), which includes Christ Bible Seminary, the Heart & Soul Cafe, and a church-planting ministry. He currently serves as chairman of the board of directors for CBI and chancellor of Christ Bible Seminary.
Michael's first involvement with the Lausanne Movement was at the 2004 Forum for World Evangelization. Then in 2006 Michael served on the younger leaders planning team for the 2006 Lausanne Younger Leaders Gathering, where he also gave the keynote address. In 2007 he joined the Lausanne Board of Directors as its youngest member. He has served as global executive director / CEO since March 2013.