Sharing Christ with People of Different Cultures
To share Christ with people of different culture we need Friendship and Love, Kindness and Compassion, Listening and Concern, Testimony and Transparency, Gospel and Life of Jesus, Discipleship and Spiritual Growth, Holiness and Commitment to God's calling in Mission.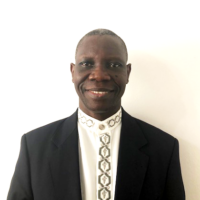 Peter Rong Makur Athorbei is the Pastor of Spiritual Revival Baptist Church in Bucharest, Romania. Originally from South Sudan, Peter came to Romania in 1992 to study economics but God had other ideas. He didn't finish his studies which he went to Romania to do which was related to the persecution and civil war (1983 - 2005) which culminated in the separation of North and South Sudan. In a Romanian prison, he heard God calling him into ministry, and he committed himself to this calling saying ' no' to economic, and ' yes' to theology. In 1995 – 1999, he studied at the Baptist Seminary in Romania. He now lives and serves the Lord in Romania with his family, likes football and reading the Bible.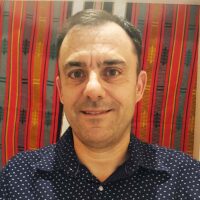 Jonathan spent 13 years in the Philippines and Southeast Asia serving as a cross-cultural missionary with the Assemblies of God GB. There he was involved in church planting, tribal missions, evangelistic outreach, and the training and equipping of Asian leaders and missionaries for cross-cultural missions among least-reached peoples in the Philippines and across Southeast Asia.
Today he serves as a missions partner, mobiliser and cross-cultural trainer with Word International Ministries (WIN) Europe, a Filipino Diaspora Church Movement, and travels across Europe and the USA in this role.
Jonathan serves as adjunct faculty lecturer in missiology and cross-cultural missions at Maranatha Theological Seminary, Baguio City, Philippines.
Jonathan holds an M.A. in Intercultural Studies from the Philippine Baptist Theological Seminary, Baguio City, and an M.A. in Contemporory Missiology (European Mission) from the University of Gloucestershire/ Redcliffe College.
Jonathan is married to Raynalyne originally from the Philippines, they are blessed with two teenage children. Jonathan is a keen distance runner, having ran half and full marathon distances. Jonathan is a UKA qualified Athletics coach, and regularly coaches and trains at his local running club.