The Future of Theological Education
As theological education goes, so goes the church. The training and preparation for church leaders (pastors, missionaries, teachers, parachurch staff etc.) is the key for sound biblical ministry. Of the aproximately 2.5 million evangelical leaders in the world, about five percent have a formal theological education. How can we help the over 40,000 plus informal training programs in the world? Re-Forma has established for the first time ever, globally recognized standards. In addition, how can we find, train, mentor and commision an additional million women and men for the needed ministry every year?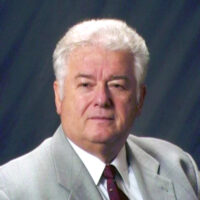 Manfred lives in Nova Scotia, Canada, with his wife Barbara, and they have two married sons and six grandchildren.
During the last 50 years he has had the privilege of visiting (for consultations or lectures or board meetings etc. ) over 450 theological training institutions and has published over 100 articles and books dealing with theology, biblical ministry, management, fundraising and institutional development around the theme, "As the theological/biblical seminary goes, so goes the church".
In 2016 he founded the organization called Re-Forma and now serves as President. The main purpose was to establish a succinct, easily understood set of ministry standards that could be applied to Christian leaders globally. Already close to 1000 groups (colleges, bible schools, mission training centers, internet leadership courses etc.) have signed up with Re-Forma. They all plan to follow the "35 outcomes or standards" Re-Forma has established.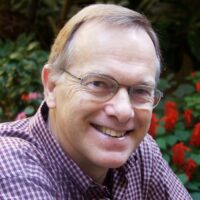 Christopher J. H. Wright (PhD, Cambridge) is the Global Ambassador for the Langham Partnership, providing literature, scholarships, and preaching training for pastors in Majority World churches and seminaries. He has written many books including commentaries on Deuteronomy, Jeremiah, Lamentations, and Ezekiel, The Mission of God, Cultivating the Fruit of the Spirit, Old Testament Ethics for the People of God, and Knowing Jesus Through the Old Testament. An ordained priest in the Church of England, Chris spent five years teaching the Old Testament at Union Biblical Seminary in India, and thirteen years as academic dean and then principal of All Nations Christian College, an international training center for cross-cultural mission in England. He was chair of the Lausanne Theology Working Group from 2005-2011 and the chief architect of The Cape Town Commitment from the Third Lausanne Congress, 2010.