Workplace Insights for Shaping Europe
With Europe changing rapidly and church attendance almost everywhere in decline, what lessons have marketplace champions learned about the scope and capacity of the Gospel to meet the yearnings of the young, address the challenges of our societies and re-orient church communities to more fruitful strategies for mission in the post-pandemic society?

Come join host Timo Plutschinski (Germany), speakers Paulina Krol (Poland) and Mark Greene (UK) and guests, and explore the urgent need to communicate and live out the bigger Gospel not only at the individual level but in the way we seek to work, influence and lead through our work and the organizations and networks we are a part of.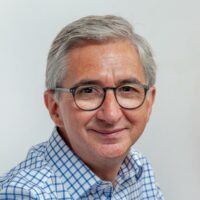 Ex-New York Adman, ex-Vice Principal of the London School of Theology, Mark served as the Executive Director of the London Institute for Contemporary Christianity for 21 years and is now their full-time Mission Champion. A pioneer and champion for workplace ministry and whole-life discipleship, he's devoted to empowering people to be fruitful for Christ in all of life, empowering church leaders to help them, and helping theological educators train disciple-making church leaders. His books include Thank God it's Monday, Fruitfulness on the Frontline, The Great Divide, Whole Life Mission for the Whole Church (co-editor), and, most recently, Discipling for Today's and Tomorrow's Workplace.
Mark enjoys films and fiction. He does a passable imitation of Mr Bean and an unrecognisable one of Sean Connery. His wife, Katriina, wishes it were the other way round. His three adult children wish he wouldn't do either.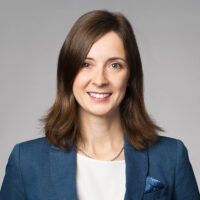 Paulina Krol is from Poland and works as Head of People and Operations at an expanding IT startup, NoFluffJobs, which challenges the status quo of recruitment processes and aims at setting transparency, honesty and respect as the new standards in Poland and the CEE region. She strives to impact the company culture with Kingdom principles. Earlier, she contributed to restoring trust in the capital markets, being a financial risk management consultant with Chatham Financial. For years she has been volunteering with IFES Graduates, Generosity Path, Stowarzyszenie DEOrecordings, the local church and others to deepen their understanding of the work and faith connection and leadership development. She enjoys snowboarding, singing and has recently started birdwatching.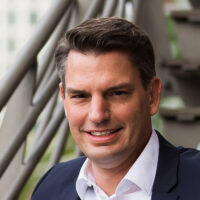 Timo Plutschinski, an evangelical theologian, is Director of the World Evangelical Alliance's Business Coalition and member of the Wider WEA Leadership. He also serves as Pastor of a Baptist Church in Hamburg and as a fellow at the Olivet Institute for Global Strategic Studies. In addition, he is a partner of MIC Corporate Finances and MIC Ventures, which provides, inter alia, a global M&A platform. Timo is Advisory Board member of the Christian Economic Forum and has received the "Hope and a Future Award" in 2018. He lives with his wife and their two daughters in Hamburg, Germany and has published two books in German language about "Faith in Daily Business Life" and "Political Responsibility of Christians".