Responding to the Challenge of Nominal Christianity
Something has gone terribly wrong. One third of the world call themselves 'Christians', but a significant proportion of them are missing. Many of them are missing from our churches. Many others are present but are missing out on the joy of truly knowing and following Christ. Something has to change! Mission to nominal Christians is too often missing from the agenda of the global church and its leaders. This seems also to be the case in Europe.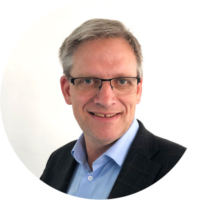 Lars Dahle served as Chair for Lausanne Europe 20/21. He is a theologian, educator, preacher, and apologist. Lars is Associate Professor in Systematic Theology and Christian Apologetics at NLA University College (Kristiansand, Norway) and serves as Executive Director of Damaris Norway, a project organization which resources Christians for the dual tasks of 'double listening' and apologetics. Since 2013, he has been Lausanne Catalyst for Media Engagement, with a global involvement in training and equipping evangelical leaders and communicators. Lars is the Founding Editor of the peer-reviewed Nordic apologetic journal Theofilos. He is married to Margunn Serigstad Dahle and enjoys movies, history, walking, and gardening.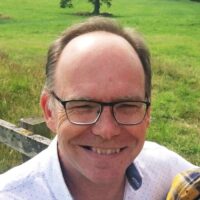 Jim Memory is a member of the International Leadership Team of the European Christian Mission (ECM). He and his wife Christine were church planters in Spain from 1994-2008 before moving into mission leadership.
For the last 10 years, Jim has taught the postgraduate modules on European Mission at Redcliffe College and continues to do this now through All Nations Christian College (UK). He is one of the founding editors of Vista, a research-based journal on crucial issues for mission in Europe, and is the author of Europe 2021, a recent report on the context for mission in Europe today.
Jim and Christine have three adult children and they live between the UK and Spain.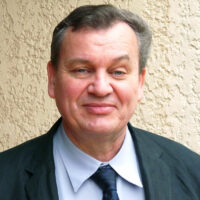 Jean-Paul Rempp was born in Strasbourg, France and became an evangelical Christian through a Billy Graham tract in 1969. In his early ministry, Jean-Paul worked among students in Paris with Operation Mobilisation and the French IFES (Groupes Bibliques Universitaires). After having studied at the Evangelical Seminary of Vaux-sur-Seine near Paris, he worked on evangelical confessions of faith at the Sorbonne. In 1982, he was sent to plant a church in the center of Lyon, the second largest urban area in France, of which he is still the pastor. Jean-Paul has been the national co-President of Global Mission with Billy Graham; the Coordinator of the National Consultation on Evangelism, which took place in Lyon in 2005 (French version of Amsterdam 2000); Director of ProChrist France; a developer of ongoing training courses for church leaders on the National Committee of the Institut de Théologie Evangélique Appliquée (ITEA). He is also involved with the "Catholic - Evangelical conversations" as the main co-writer of the document "Glances on Evangelical Protestantism in France", which introduces French Catholics to who Evangelicals are and what they believe. He has been the European Coordinator for the Lausanne Consultation on Jewish Evangelism (LCJE) for eight years and the Lausanne Regional Director for Europe for nine years. Jean-Paul is currently developing an apologetics ministry directed toward nominal Catholics, Muslims, Jewish people, Buddhists, Atheists and Secularized people in particular. Finally, Jean-Paul has been married to Nelly for 39 years and they have four children, all now young adults, and 6 grandchildren.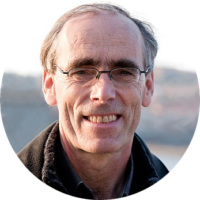 Evert is a Professor of Religious Studies and Missiology at the Evangelical Theological Faculty (ETF) in Leuven (B.), and pastor with the French Baptist Federation (FEEBF) with an itinerant teaching ministry. He is also visiting professor at the Faculté libre de théologie libre in Vaux-sur-Seine (near Paris), associate director of the Theological Commission of the European Evangelical Alliance, and of the Theological Commission of the World Evangelical Alliance.
He was involved in developing new churches, and served as a pastor in the Dutch Reformed Church. He published books and articles on a range of subjects, such as the practices of baptism, Christian social action, Evangelicals and the challenge of creation care (already in 1986), Jewish-Christian relations past and present, the Holidays of Israel and the Church.
Evert and his wife Yanna live in Nîmes, in the south of France.